Doggerbank Offshore Wind Farm, 2021-2023
The Dogger Bank Offshore Wind Farm will be the largest offshore wind farm in the world, located in the North Sea. The wind farm will consist of three phases: Dogger Bank A, B, and C, with a total capacity of 3.6 GW. The first phase, Dogger Bank A, is expected to be operational in 2023. Once finished it will be capable of powering up to 6 million UK homes.
Offshore construction began in 2022, with contractors using specialist vessels to install the offshore infrastructure, starting with the monopile turbine foundations. The monopile foundations are being installed in the seabed with a transition piece fitted, providing a stable and secure platform on which the turbines can be fixed. The turbines being installed are GE's Haliade-X, which are among the world's most powerful offshore wind turbines. In total, the wind farm will feature 277 turbines.
Sohome has teamed up with ABB on this project and have delivered and are continuing to deliver Bergen Cabling Cat6a DNV approved solution especially suitable for maritime environment. The screened Cat6a connector and cable provides excellent EMC protection which is perfect for this type of installation. Along with fiber optic equipment installed on the three rigs and throughout the farm we are confident that the client will get a very robust installation.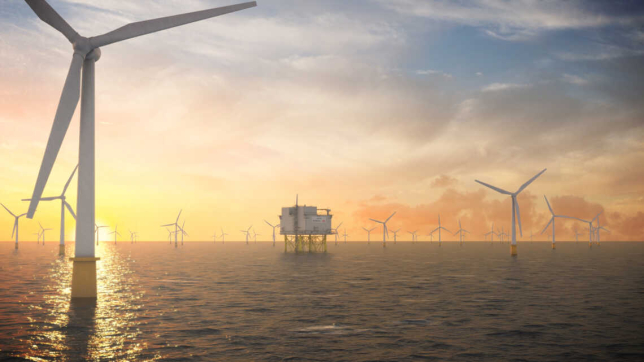 Photo: Aibel
Doggerbank Wind Farm